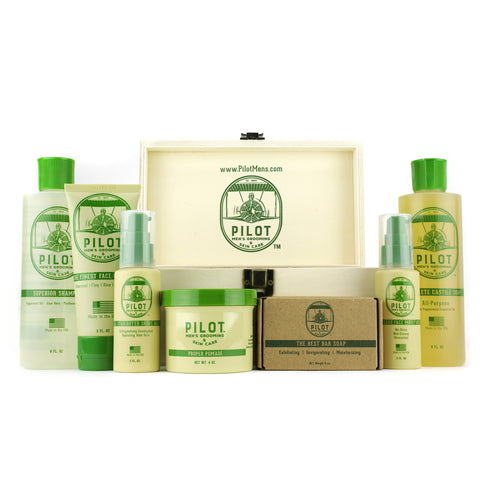 Subscribe to a Quarterly Box
Choose how many products you want delivered every 3-months and save up to 45% + free USPS Priority 2-Day shipping.
Build-a-Box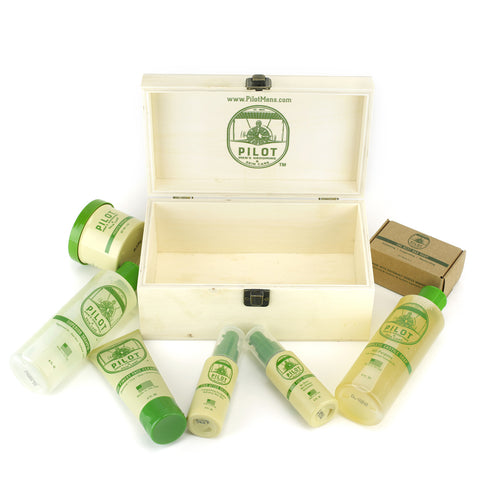 Pick your Products
Customize your box with any products you want, mix and match up to 3 days before your next box is processed.
Products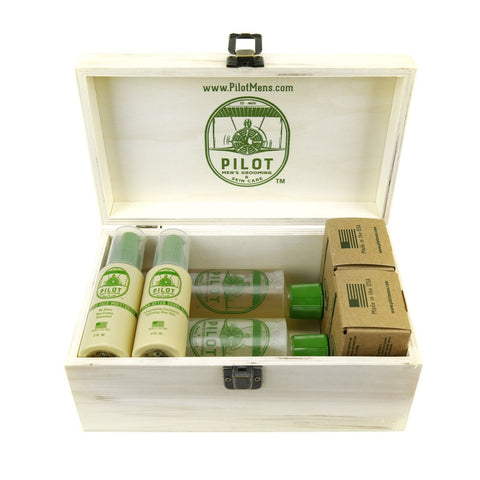 Modify or Cancel Anytime
You can change, skip, or cancel your box anytime, hassle free. Please log in to your account to manage your subscription.
Log In
What People Are Saying About Us
One of the best new grooming brands is also one of the most affordable. Pilot's mattifying moisturizer is good for all skin types, but especially helpful for guys with oily skin.

GQ - Adam Hurly
And after a few weeks of using the product, I have been really impressed with the results. 

BuzzFeed's "8 Life-Changing Beauty Products That Are Actually Worth Your Money" - Treye Green
This brand hasn't been around that long, but so far, they've made quite an impact. 

The Manual - Barret Wertz
As a Master Barber, trust is a value customers rely on. When it comes to grooming products, I rely on Pilot products for their organic and natural elements.

Israel Castro: @MasterBarbersLA
You wont regret it. Their men's grooming products are top notch! My hair is styled with their pomade. It has a strong hold and is water based so it washes out easily! Also get their charcoal and clay face cleaner it will not disappoint! All the products are great.

Brian H: @brian_wins
I have to say my favorites are the pomade and face moisturizer. Might as well be a uniform at this point. I'm absolutely loving the pomade; great smell with good hold and shine. Goes on easy and washes out well too so it's been great to have. 

John S: @newenglandmenswear